Facebook apps on Android are known to make the phone slow and sluggish. In one of the recent experiments conducted by The Guardian, it was proved that Facebook apps (Facebook, Messenger, etc) can impact other apps installed on your phone and can also reduce battery life by 20%. Due to this behavior of Facebook apps, many users either uninstall them from the phone or choose to install a lite alternative that functions better.
Facebook Messenger also comes in the list of malfunctioning apps and if you have a good number of friends who stay in touch with you through messenger, you might be looking for alternatives. However, due to the ever changing API of Facebook, not many developers cope up well and they go stale and stop working after a while.
Still, there are a few apps which have been updated with time and give you a seamless experience to stay in touch with your Facebook friends. We will have a look at some of the best messenger alternatives.
1. Disa.im
Disa is a multi messenger service that unites several messaging service under a single roof and the fact that each service works using a third-party open source plugin, makes it the most valuable contender in the list. After installing the app, you will have to add the Facebook Messenger as a plugin and it will be downloaded from an external source.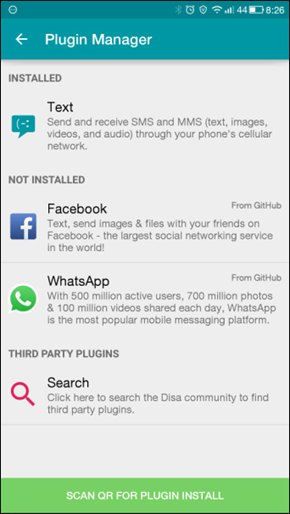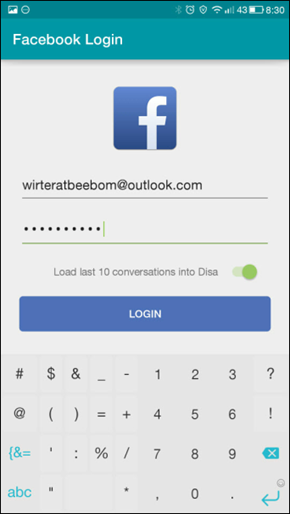 Disa will then ask you to login to Facebook using your credentials and you can log in. That's all. You will be shown the list of friends and you can start chatting with them without any issues. Now you might not get the big like button and the stickers, but this gets the job done. You cannot install more than two accounts using Disa and only works for one primary account.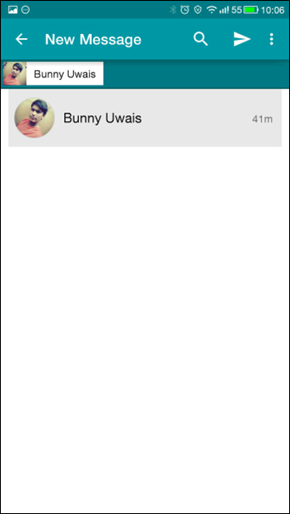 Install (free)
2. Facebook Messenger Lite
Like Facebook Lite, the newly released Facebook Messenger Lite app is a stripped down version of the Messenger app. The app is aimed at people in developing countries where the internet speeds are pretty slow. It's also aimed at older smartphones that don't really cope well with modern & intensive apps like Facebook Messenger. The app offers the core features from Messenger, like sending & recieving messages, receiving stickers, sharing photos & links, and is pretty lightweight. It does miss out on other features like the recently introduced Stories, chat bots, sending stickers, calls, voice messages but if you are okay with just sending messages and sharing pictures without bogging down your smartphone, the Facebook Messenger Lite is a good alternative to the Messenger app.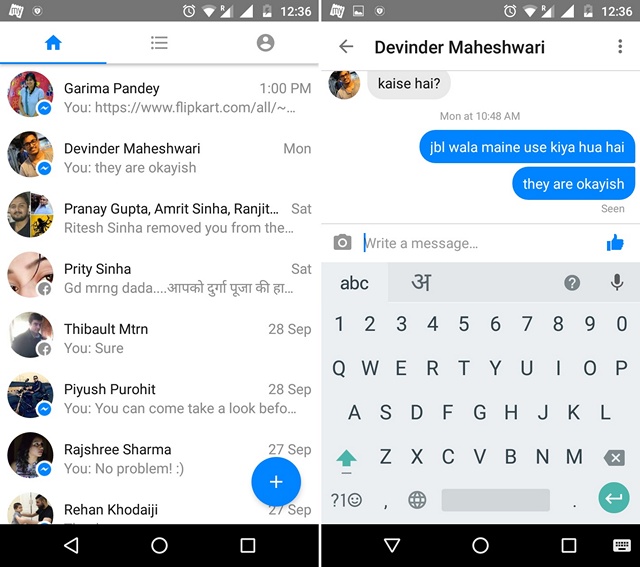 As of now, the app is only available in a few countries including Kenya, Tunisia, Malaysia, Sri Lanka and Venezuela but you can easily install it from the Play Store via a workaround or by downloading an APK file of the app.
Install (free)
3. Trillian
Disa only supports Facebook and WhatsApp under a single roof, however, if you love to stay online from multiple online services like Google Task, AIM, Yahoo, etc., Trillian can be your next best bet. After installing the Trillian app, you will have to create an in-house Trillian account which will be used to log in to the app.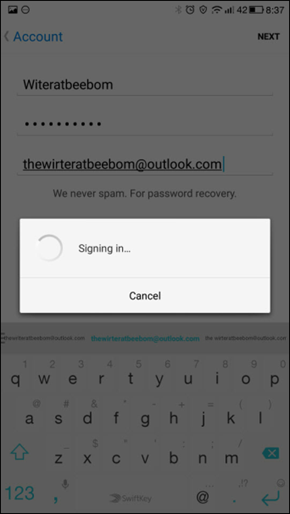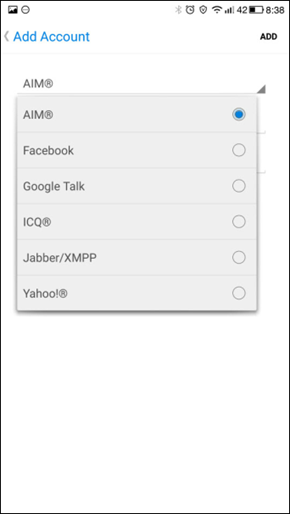 Having done that, head over to the settings and then select the option to add an IM account.
That's all, here you can add Facebook as an account and then login with your credentials to sign in. The best thing about using Trillian is that you can configure multiple Facebook accounts. It helps if you have multiple online identities.
Install (free)
4. Metal for Facebook
We have already covered this app while talking about the Facebook app alternatives on Android. While Metal is basically a mobile website wrapper in an app, it does give the option to chat directly from the app. The application is light weight and you will always get a feeling that it's just a web browser you are using.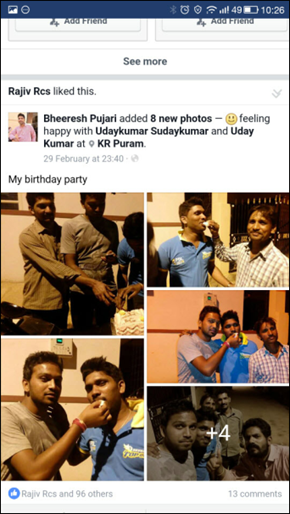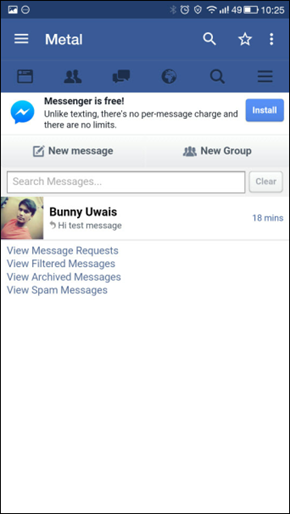 Alternatively, you can also enable the background notification for websites on Android and just login to Facebook using Chrome. The Chrome will run the web service in the background and notify you when you have a new message and then you can chat directly using the browser itself. Frankly, there's hardly any difference between using the Metal for Facebook and Chrome for the Facebook web browser.
Install (free)
SEE ALSO: How to Stop Autoplaying Videos on Facebook and other Sites
That's All that Works
Those were the best apps available that work as Messenger alternatives. If you search the Play Store you might get plenty of suggestion but don't bother downloading them. They are just web wrap of Facebook given a fancy app name and way too many ads. For seamless usage, I would recommend Disa and Trillian. For those who are not that active can go for Metal.