Pinterest is a great platform to share stuff and follow content categories you like. The platform is also pretty useful if you are looking to market your content and products. Thanks to Pinterest's popularity, there has been a rise in similar websites and apps. There are various free Pinterest like platforms for photographers, designers, food lovers and more. So, if you are looking for a Pinterest like experience for a particular genre, there are some good enough options to choose from. So, without any further ado here are the 10 best sites and apps like Pinterest you should try in 2019.
Cool Pinterest Alternative Sites and Apps in 2019
The websites mentioned below are in no particular order so kindly read the description to decide which is best for you.
1. We Heart It
While Pinterest is not really aimed at teenagers, We Heart It certainly is! From the moment you visit the homepage, you'll notice that it's indeed aimed at young and college-going ladies. Unlike Pinterest, We Heart It boasts a more basic, yet modern experience, where you can discover and follow people and 'love' pictures shared by others. While it lacks the pinning or boards features from Pinterest, it makes it up with collections, an easy to use layout, and a great community of mostly young women.
Availability: Web, Android and iOS
2. DudePins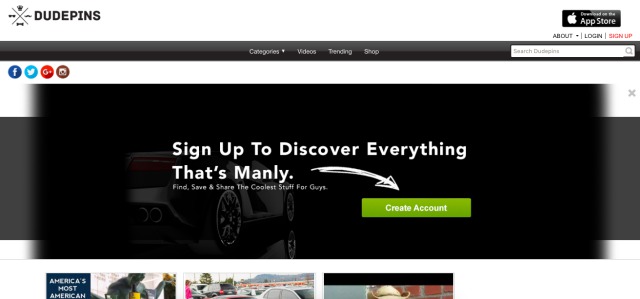 Right off the bat, DudePins lets you know that it is Pinterest for men. As the homepage of the site quips, "Discover everything that's manly." It may not don an appealing design but it's still clean and simple to use with an abundance of content to attract men. If you are looking for another Pinterest alternative for men, the other option is Gentlemint. What sets DudePins apart from Gentlemint is its more mature and classy content. If you are looking for some seriously good content aimed at men, you should consider joining DudePins.
3. PearlTrees
PearlTrees is very similar to Pinterest but instead of the board & pin concept, it uses a pearls & trees concept. It lets you explore and share different types of content. Once you start sharing content on the platform, you will come across similar "trees". There are also various different trees you can follow and add your valuable pearls to it. One qualm we have with PearlTrees is its archaic user interface, which is functional but looks dated. Other than that, PearlTrees is a more streamlined alternative to Pinterest.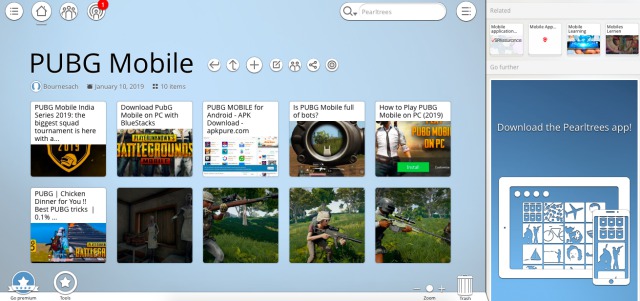 While PearlTrees is available to use for free, you can also get a premium plan starting at $2.99/month, which bring features like offline mode, more storage, customization features and no ads.
Availability: Web; Android, iOS (Apps); Chrome, Firefox (Browser Extensions)
4. Dribbble
If you have been looking for a social network similar to Pinterest aimed at designers, Dribbble is the one to go for. Dribbble brings an interface that will make a Pinterest user feel right a home, with the same small blocks of content uploaded by different designers. The platform features tons of diverse designs for the web, posters, graphics, logo, pixel art and more. More importantly, it has a very active community of designers. There are some other cool Pinterest like platforms for designers such as Behance and Design Inspiration, which you can check out.
Availability: Web; Android, iOS
5. FoodGawker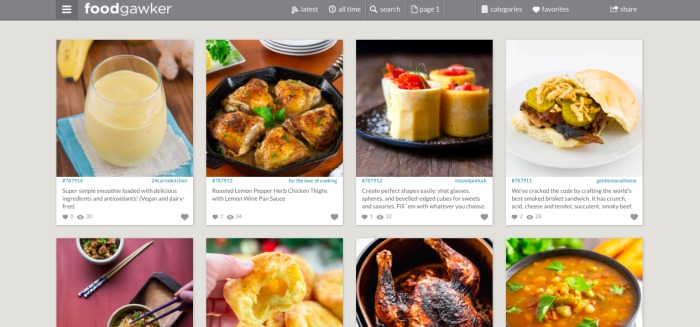 Who doesn't love starting at glorious food pictures for hours on end? I mean, we certainly do! FoodGawker is a Pinterest-like platform that will certainly make you feel hungry. The website features tons of beautiful pictures of different dishes, with recipes, from the diverse community. All of the content is categorized under different menus like breakfast, starters, dinner, vegan etc. You can also check out the "most gawked" pictures. There's a similar website for drinks as well dubbed Liqurious, so if you are more of a drinks person.
6. Hometalk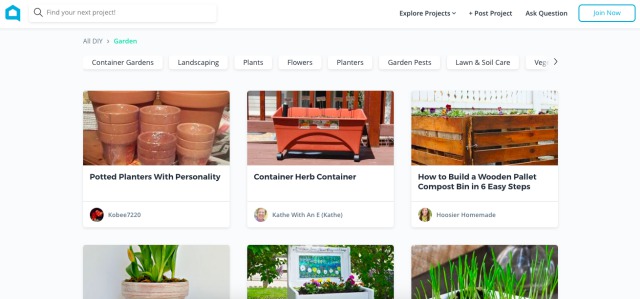 Ever wanted a Pinterest alternative for your house decor needs? Hometalk is exactly that! The website presents you with tons of various DIY home projects from the awesome and vast community. Along with home decor sections for the bedroom and dining room, it includes diverse topics like gardening, kitchen design, doors, and floors as well. Moreover, if you need any help when it comes to home decor, you can expect the community to come to your rescue. Other than Hometalk, you can try out Dwelling Gawker and Houzz as well, which are similar to Pinterest and offer content similar to HomeTalk.
Availability: Web
7. Fancy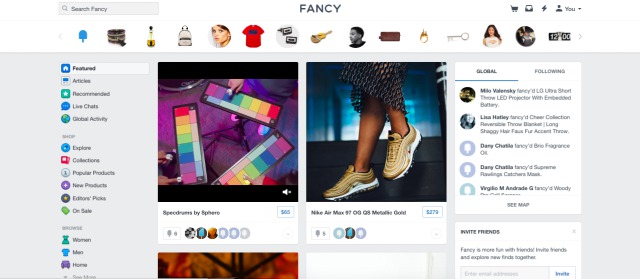 If you like buying cool unique items, you will surely appreciate Fancy. As the name suggests, Fancy brings a curated list of different fancy products in a layout similar to Pinterest. There are a plethora of cool products, categorized under gadgets, home, art, clothing etc. The good thing is you can easily buy any of the stuff directly from Fancy, without the need to go to a third party website. Etsy is also an e-commerce website, which brings all the trending products in a format we're used to from Pinterest. So, you can check that out as well.
Availability: Web; Android & iOS
8. Juxtapost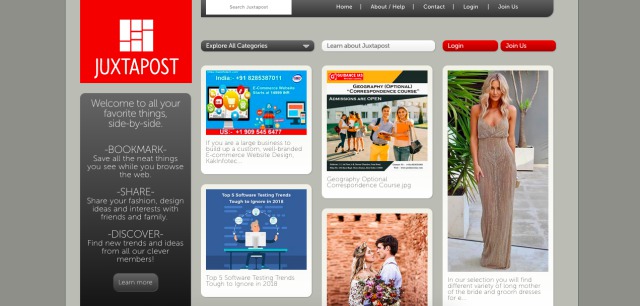 If you're looking for a platform that closely resembles Pinterest, then Juxtapost is the one should be turning your attention to. It's an age-old platform, with a loyal community that has built up an equally rich and robust collection of content as Pinterest on here. There's something for everyone on Juxtapost, except for a modern design, and you can add stuff onto your private boards (which can be exported), comment on other people's posts and collaborate with them on projects. It's a great community that you will not want to leave behind.
Availability: Web
9. Everplaces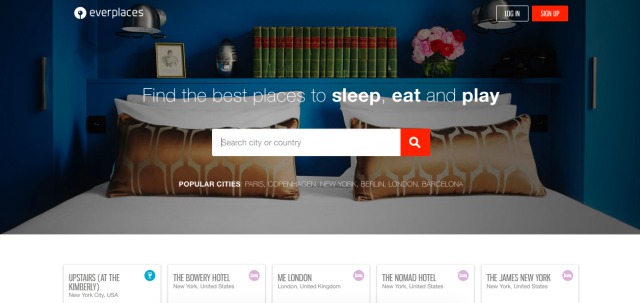 Ever wanted to have everything planned out before an outing? Well, Everplaces wants to help simplify your traveling hassles with its Pinterest-like community service, where any user can share their favorite food, accommodation and sight-seeing suggestions with travelers for free. Right on the homepage, you can discover info on popular locations around the world but once you dive in, you'll be able to bookmark places, get insider info into places you plan to visit, and immerse yourself in a social experience.
10. NOTCOT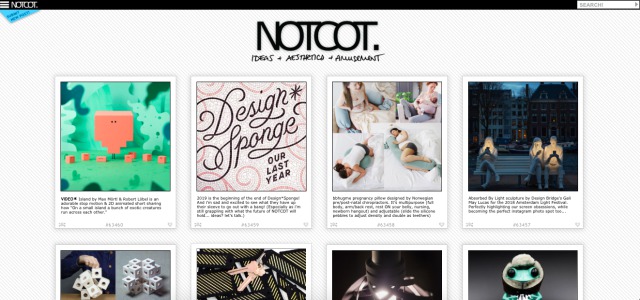 Pinterest may be loaded with a variety of different content, ranging from fashion to food photos, and you may not find many unique creative ideas on there. However, Notcot has been around for a long while now to fill that gap and opens you up to the world of unique ideas and creations from others. It lacks any and all Pinterest features, in fact, there's no account creation process but instead, you can scroll through this retro-looking website to find some eye-catching and weird stuff.
Availability: Web
SEE ALSO: Top 10 Medium Alternatives for Reading and Publishing
Enjoy These Cool Sites and Apps Like Pinterest
There's a Pinterest like platform for your every specific interest, so if you are fan of Pinterest's layout or its content curation abilities, then you are going to surely enjoy these websites and apps.  So, give them a shot and let us know what you feel. Sound off in the comments section below.