On a free Sunday, you might find yourself tampering with your smartphone. With nothing else to do, you start checking out everything you see. You scroll through all your apps, click a few pictures, record and hear your voice and what not. Apart from doing all this, a lot of people may also find them trying to know more about the phone's hardware. Maybe it's because something is bugging you, or maybe you just have that inkling to know. Well, if you are one of those people who ended up in such a situation and wants to explore your phone's hardware, we know just what you need.
Whether it's because you are facing a technical issue or just have too much time to spare, whatever your situation, the following apps will help you test and explore your phone's hardware in the most simplified yet definitive manner.
1. Z-Device Test
Z-Device Test is an app that will give you one of the most comprehensive and in-depth analysis of your smartphone. From your phone's camera to its accelerometer, it will give you a complete analysis of every component. Apart from some basic options like GPS, vibration, sound, camera, CPU, battery etc. it will also test your phone's light sensor, proximity sensor, accelerometer, etc. On the main screen, you will see a bunch of items with either a green tick on them or a red cross.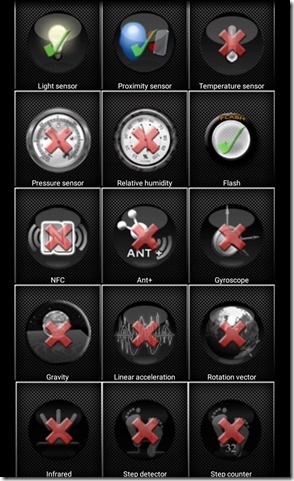 The green tick denotes the components which your phone supports and the red tick denotes those hardware components and features that your phone does not. If your phone has the adequate hardware you can explore a bunch of other options like temperature sensor, pressure sensor, relative humidity, NFC, gravity, etc. Though the UI may seem a little boring, the app does boast a lot of interesting tests which you may not find elsewhere.
2. Phone Tester (hardware info) by Miguel Torres
Phone tester has a very simple and easy to use interface. If you just want to test some of the basic things on your device without getting confused in all the technical stuff then this one is for you. Even an 8-year-old can easily use this app, that's how simplified it is.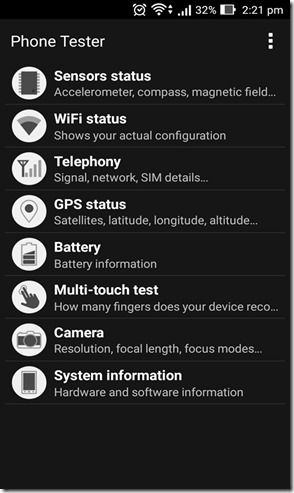 You can test the sensors, WiFi, telephone signal, GPS status, battery, multi-touch, system information etc. Even though this app may seem too simple, it can hold its own against the complicated kind.
3. Antutu Tester
Antutu is a unique app on this list. While other apps focus on everything hardware, Antutu Tester focuses entirely on display, touch, and battery. It has a decent LCD, multi-touch, grey scale and color bar test and an incredibly in-depth battery test. Its battery test is what separates it from the rest. The test is so in-depth that it will take hours to complete, but the end result is absolute clarity.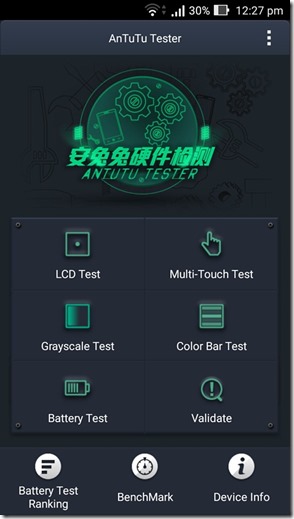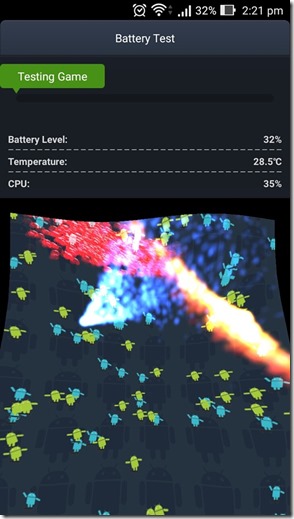 Once you have put your battery through Antutu's test it will be nearly impossible for you to have any questions left about your battery's health and status. Apart from all the testing, you can also compare your battery test ranking with other devices and view the basic device info easily. If the battery is your main concern we recommend you to give  Antutu's Battery Tester a try, the results will speak for themselves.
4. Sensor Box
Like the name suggests Sensor Box is an app dedicated to testing the various sensors on your smartphone. It's sensor tests include accelerometer, light, orientation, proximity, temperature, gyroscope, sound, magnetic and pressure sensor. Again we must remind you that sensors like temperature, gyroscope and pressure may not work unless your hardware supports it.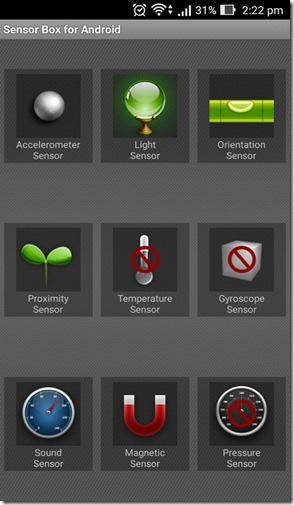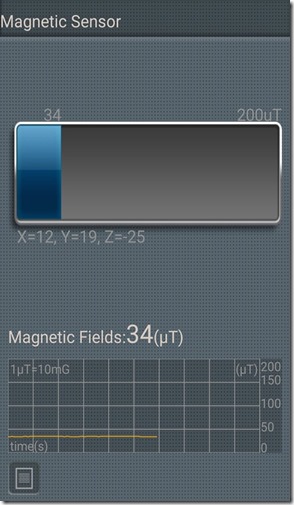 Apart from the sensor tests, it doesn't offer much else, but given that it is a dedicated app for sensors this one deserved a place on our list.
5. Phone Doctor Plus
Phone Doctor Plus is loaded with features and it deserves a place in any list that mentions phone hardware testers. It offers 25 different tests and each works as good as any. The main screen will show you an overview on the tests completed under various heads like Outer Hardware, Sensors, Inner Hardware and Wireless, and also the battery, storage, CPU and network information. If you swipe left you will find the list of tests you can run which include multitouch, display check, speaker and mic, flash, camera, proximity censor, memory, vibrator, GPS etc.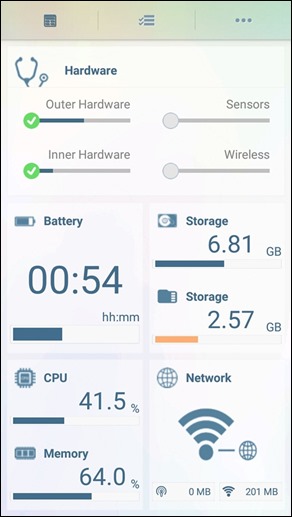 Even though it lacks a few sensor tests that other apps have, it still manages to boast 25 different and worthy tests. You can also share your test information via Facebook, Twitter, Messaging or Email if you feel like boasting. We recommend you use this app if you want an easy to use comprehensive tester to test almost everything relevant to your phone.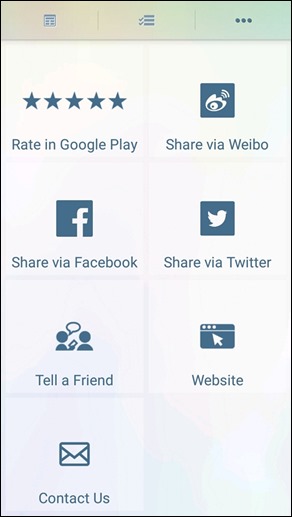 Apart from all the above-mentioned apps that qualify as genuine hardware testers, we would also like to include a few honorary mentions. These apps may not be testers but they are pretty handy if all you want to know your device's information on system, battery, CPU etc.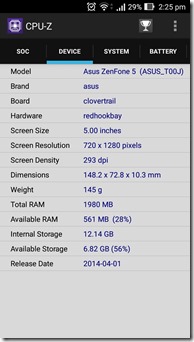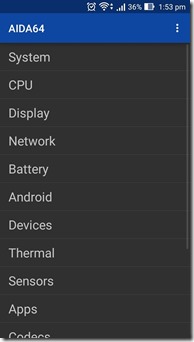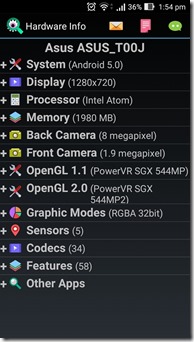 These apps will show you information related to system, display, battery, network, processor, memory, camera, sensors, codec, thermal, and basic device information among other things. They will not run any fancy tests on your hardware but they work as decent hardware info apps if all you want is some insight.
SEE ALSO: 9 Things Not to Do After Getting Your New Android Phone
That's All Folks
We hope that the next time you need some information on your device's hardware you won't have to think twice. Also, if your device starts misbehaving you can simply run a hardware test using any one of these apps and your hardware issues, if any should be easily identified. Most of the functions in each app should work easily on any android device, but some advanced tests like temperature, gravity, pressure etc. may not work due to inadequate hardware support. Ignoring the occasional ad that pops up, you can now test your device's hardware with ease and hopefully some fun.