Perhaps you have just heard about IFTTT; perhaps you are using it a little as well. Or you can be a power user whose life is driven by IFTTT. In case you're not familiar, IFTTT is a service that claims to "put the internet to work for you." It is one of the most powerful free automation services out there. Pronounced "gift" without the G, IFTTT works on the premise of "if this, then that" where this and that represent channels, ranging between email, social media, web services to the likes of smart lights, photos on your phone and even Android Wear.
Yes, that's correct – IFTTT now has Android Wear as a channel, and that frankly opens the platform up to a world of possibilities. If you are the owner of an Android wearable and not using IFTTT, you're missing out big. As with any other channel, you can make your own recipes or put to use what others have prepared and shared with the world. Since the library of recipes on IFTTT is massive, we hereby present to you some of the best readymade Android Wear IFTTT recipes.
Before we actually go into the recipes, a few things to keep in perspective. One, this article assumes you're already familiar with using IFTTT, and as such, won't delve into step by step instructions for using these recipes. Second, these are custom made recipes that can be changed by the creator, and hence, all information being presented is accurate as of the time of this writing. Finally, some of these recipes might seem odd, because you can do the same things on your Android smartphone as well. Then why Wear? Convenience. That's the whole idea behind IFTTT anyway.
1. Get Alerted If It Will Rain Tomorrow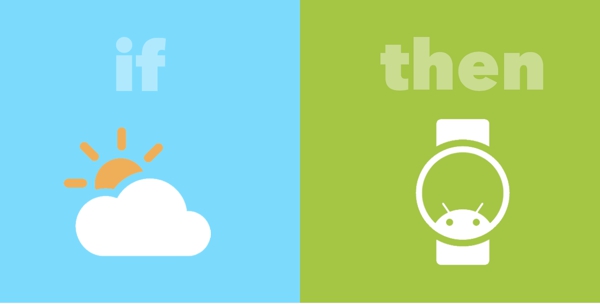 This recipe basically fires an Android Wear notification if it is going to rain in the area you specified tomorrow. Why this instead of Google Now alerts? Because you can choose to be notified for a custom location rather than your own location. The notification itself can be customized in terms of the text and the amount of data you can include.
Thanks to the configuration options, you can use this recipe for other weather conditions as well – not just rain.
Channels: Android Wear, Weather
Grab the recipe here.
2. Preview Photos On Android Wear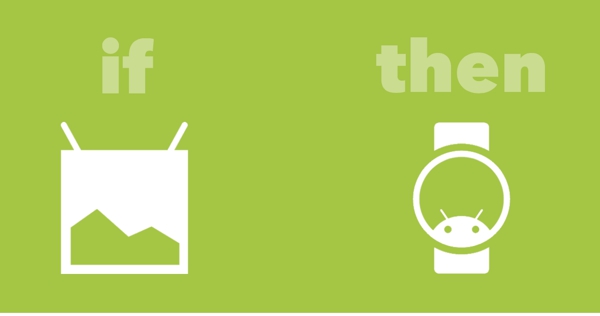 You know how you can use your Android Wear device as a remote camera shutter? This recipe will allow you to preview those photos right on your wrist as well. Highly useful if you've set up your camera in a location and want to trigger the photo remotely, whilst figuring out what's in the frame at the same time.
Channels: Android Wear, Android Photos
Grab the recipe here.
3. Excuse Yourself With Fake Phone Call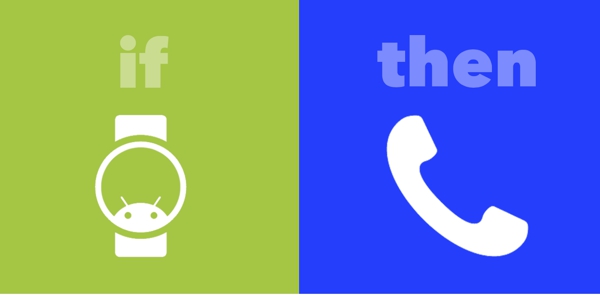 Imagine being in a situation that you want to get out of without coming across as rude. This recipe will trigger a fake phone call from your Android Wear smartwatch that you can use an excuse to get out of wherever you are. One caveat: the Phone channel works only for US-based phone numbers (at least right now).
Channels: Android Wear, Phone
Grab the recipe here.
4. Get Notified For Missed Calls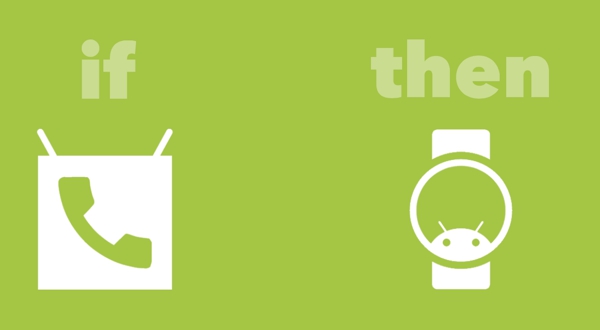 One of the biggest advantages of having a smartwatch that I see is getting call notifications right on your wrist, as all watches provide real-time alerts for when you're getting a call. But what if you had a call that you missed and want to see later on? There are no persistent notifications for missed calls in Android Wear by default. This is where this recipe comes in handy. It will trigger a text notification on your smartwatch that will stay there until you manually dismiss it, allowing you to glance from your wrist whose call(s) you missed. The alert text can be customized in the recipe's advanced settings.
Channels: Android Wear, Android Phone Call (different from Phone channel, works everywhere)
Grab the recipe here.
5. Text Your Significant Other When Heading Home
This is a really cool recipe that basically allows you to text a predefined number with a custom message at the tap of a button. What's really cool about this recipe is if you link it to geofencing, whereby I use it for letting my wife know when I arrive at or leaving from work. Still, generating a text at the tap of a button might be useful as well. And since text is customizable, you can even use it as an SOS message in dire conditions.
Check out the advanced settings for this recipe before employing it – there's a lot that you can do.
Channels: Android Wear, Android SMS
Grab the recipe here.
6. Get Facebook Photo Tag Notifications On Wear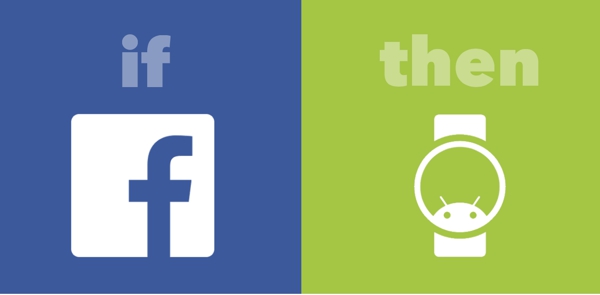 I normally don't allow my Facebook app notifications on Android Wear, mainly because of the sheer volume of pages/group notifications and Candy Crush invites (they ruin my battery much faster). However, I'd also like to be notified of when someone tags me in a photo. This recipe will push those notifications to your Android Wear smartwatch independent of the Facebook app and Android Wear settings, so you won't miss any such moment. It's also useful if you don't use the Facebook app on your smartphone, but would still like these notifications.
As with other such recipes, you can customise this one, too, for other kinds of events that you'll be notified of.
Channels: Facebook, Android Wear
Grab the recipe here.
7. Get Driving Directions On Android Wear When Leaving For Work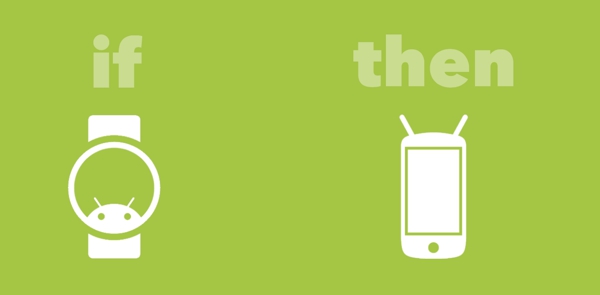 This is a highly useful recipe that works even better when paired with geofencing. The basic premise is, as soon as you leave work, Google Maps on your Android Wear will launch in driving mode with directions for your workplace. The trigger can either be made manually through a button on your watch, or via geofencing. Please note that this recipe will require some initial configuration, but is smooth sailing right after.
Channels: Android Wear, Android Device
Grab the recipe here.
8. Get Notified If Someone Tweets In Your Specified Area
This recipe will send an Android Wear notification if somebody tweets in your specified area, which can be your location or another one that you're interested in. The default configuration of this recipe is to find out if someone is selling a property in the said area, but that basically is pointless and can easily be modified through the recipe's settings. Useful if you're interested in knowing about the happenings anywhere, or for covering an event that you might be a part of.
Channels: Android Wear, Twitter
Grab the recipe here.
9. Save Location To Google Spreadsheet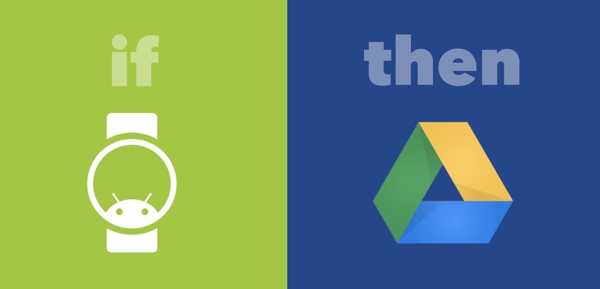 Imagine yourself going on a trip where you want to keep tabs of everywhere you stopped or visited, creating a visual map of your journey. Maybe you need something like this for work? This recipe will allow you to log your current coordinated to a Google Spreadsheet along with a Maps link at the press of a button from Android Wear.
Channels: Android Wear, Google Drive
Grab the recipe here.
10. Get Slice Shipment Tracking Notifications On Android Wear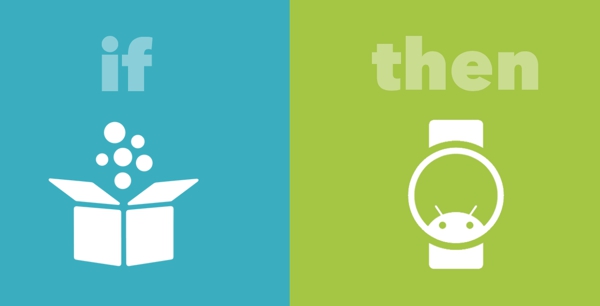 If you use Slice to manage your online purchases, you'll love this one. As an online shopper, most of my time is spent on tracking the best deals, and later figuring out where my shipments are when I've placed the order. This recipe will push a Slice alert to your Android smartwatch whenever a shipment's status changes. You may change the text for the notification or other settings within the recipe.
Channels: Slice, Android Wear
Grab the recipe here.
Note: The recipes beyond this point are related to smart hardware, mostly for home automation.
11. Toggle Philips Hue Lights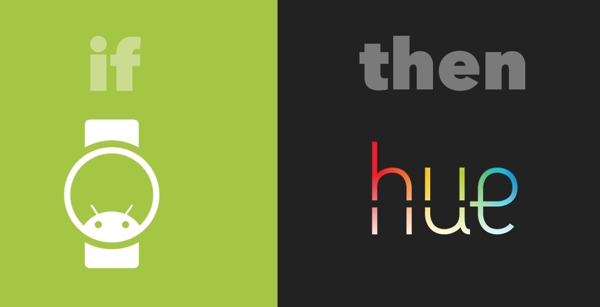 If you're heavily invested in Philips smart Hue lights, this recipe will come in handy. Activating this recipe will toggle on/off for all your connected Hue lights at the press of a button from your Android Wear smartwatch. Useful if you want to just turn lights on or off when entering or exiting your home.
Channels: Android Wear, Philips Hue
Grab the recipe here.
12. Set Nest Thermostat Temperature From Android Wear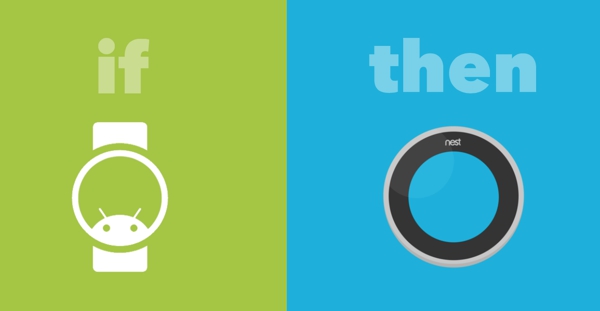 Do you control your home or office temperature using Nest? This recipe will allow you to control the temperature for your thermostat using just your Android Wear smartwatch and not even needing your phone. Remember that this will implement a preconfigured temperature that you define in the recipe – you won't be able to change it directly from your smartwatch.
Channels: Android Wear, Nest Thermostat
Grab the recipe here.
13. Control WeMo Switches From Android Wear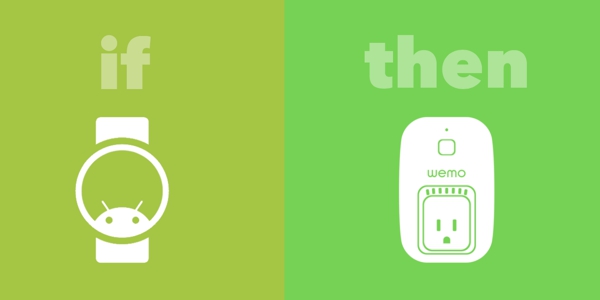 Similar to the rationale behind Philips Hue lights, but taking it to a much broader level with WeMo switches. Since these smart, WiFi-enabled switches are becoming more and more common, this recipe will allow you to toggle all switches at the press of a button. You can pair this one with a geofencing recipe as well to ensure that your electric appliances get automatically turned off or on when you're leaving or entering the house.
Channels: Android Wear, WeMo Switch
Grab the recipe here.
14. Activate Lutron Caséta Wireless Scenes From Android Wear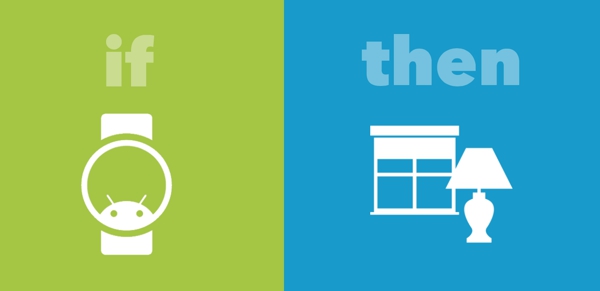 Bringing someone home after a romantic date and want to set the mood? Try this recipe if you use the Lutron Caséta wireless step in your home. With the press of one button, you can activate any preset scene in your room of choice from your Android Wear smartwatch, complete with light sensitivity, temperature and dimness.
Channels: Android Wear, Lutron
Grab the recipe here.
15. Arm/Disarm Scout Alarm System With Android Wear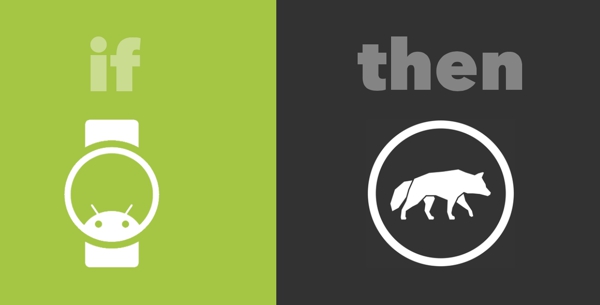 Being one of the most flexible and convenient home security and monitoring solutions, Scout works wonderfully well with Android Wear thanks to this recipe. You can basically arm or disarm the security system using just a push of your Android Wear smartwatch, and thanks to the settings available, even configure this recipe for a lot more monitoring scenarios. This works even better in tandem with Hue Lights, Nest or even WeMo switches.
Channels: Android Wear, Scout Alarm
Grab the recipe here.
SEE ALSO: 15 Cool Tasker Profiles You Should Be Using
IFTTT has so much potential, and these recipes don't even represent the tip of the figurative iceberg. Try them out, play around with the channels, and in no time, you'll find yourself wondering how you'd lived without IFTTT for so long.