Netflix has evolved to be one of the curated sources of entertainment in today's world with over 151 million subscribers as of Q2 2019. With a massive library of contents in various genres like comedy, action, horror the streaming service provides, it can often be tricky to get the most out of Netflix. That is why we thought to bring you a few tips and tricks to make your Netflix and Chill experience better.
1. Remove Watch History
Watch history is a piece of sensitive information that can tell a lot about one's personality. If you prefer not to disclose your viewing activity with everyone who has access to your Netflix account, Netflix has an option to do so. To remove an episode or movie from your watch history, head to Account -> Viewing Activity. You'll be able to view your entire watch history here. Just click on the 🚫 icon to remove an entry from your watch history. You can also hide the entire viewing activity by clicking the Hide all button while the Download all button lets you download your viewing activity as a CSV file.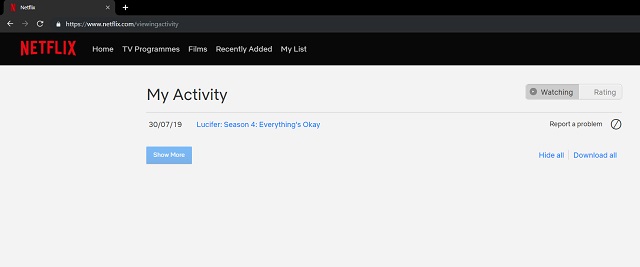 2. Netflix Roulette
We all have been in a situation where we're simply confused regarding what to watch next from the huge collection of content across various genres on Netflix. Well, not anymore. Netflix Roulette is a website that suggests a movie or a TV show based on various parameters like the genre you prefer, IMDB score, and Rotten Tomatoes score. Once you visit the website, you will have to select your preferred genre, choose between Movies or TV Shows, and pick IMDB rating and Rotten Tomatoes score from the drop-down list provided on the website.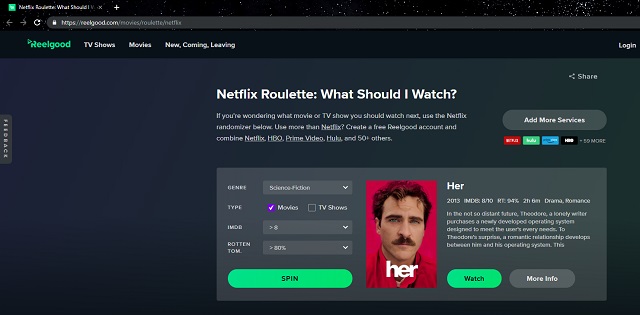 3. Tweak Subtitle Appearance
Subtitles are life savers when it comes to watching movies in foreign languages. Netflix allows users to modify the appearance of subtitles so they look less obtrusive on the screen. To do so, go to Account -> Subtitle Appearance and choose your desired font, shadow, text size, and background.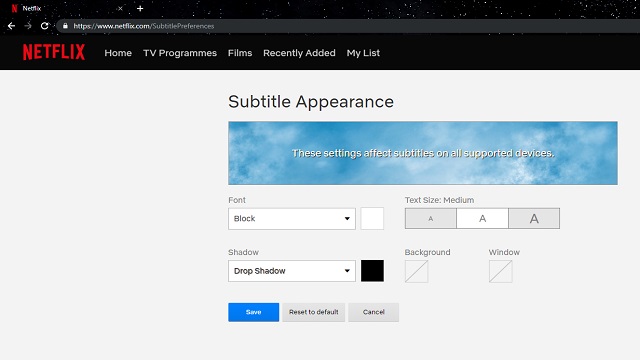 4. Enable Smart Downloads
Downloading your TV shows to watch when you're offline is fine but Netflix can do much more than that. With Smart Downloads, the app downloads the next episode once you're done watching the previous episode. That's not all. It automatically removes the watched episode so you don't have to worry about managing storage on your phone.
To avoid unexpected data charges, the feature is designed to work only when your device is connected to a Wi-Fi network. If you have an unlimited Wi-Fi connection, I'd recommend turning Smart Downloads option on. To enable Smart Downloads, open the Netflix app, tap on the Downloads and enable Smart Downloads from the top of the section. Alternatively, you can also turn the feature on from the settings by going to More -> App Settings -> Smart Downloads.
The feature is available in the Netflix app on Android, iOS, Amazon Fire tablets, and Windows.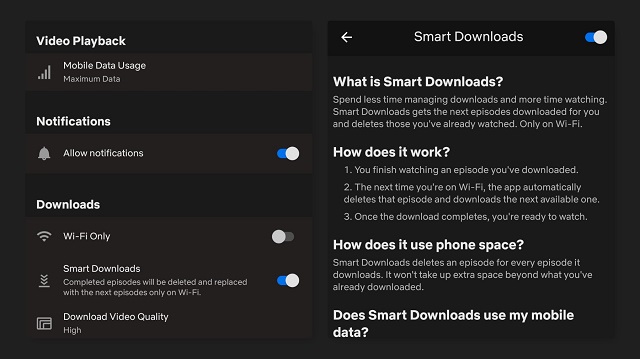 5. Bring IMDb Ratings to Netflix
I always check IMDb ratings before watching a movie or a TV show so that I can get a better idea regarding what to expect from the content. While Netflix does not show IMDb ratings, there is a Chrome extension named Enhancer for Netflix that brings IMDb ratings straight to Netflix. However, this involves creating an account on their website which can be done in a single click by signing up with Google account. After creating the account, you will be able to view the IMDb ratings on Netflix as seen on the below image.
So, those were some of the tips and tricks from us for Netflix. Do you have any similar suggestions? Tell us in the comments and don't forget to share your experience using these tricks with us.